Friday, February 22nd, 2008
---
1:49 pm
- Neo-Victorian/Steampunk night @ Ascension!
Yes, I am retiring as a resident DJ. Though I've loved all the time spent at Ascension, I feel like its time for me to pass the torch. I am sure I will come back to guest DJ occasionally. So, today, Feb 22nd, and next friday will be my last two nights at Ascension. Be sure to come out!




Come out and celebrate my farewell DJ gig!

current mood:
peaceful
Wednesday, February 6th, 2008
---
10:29 pm
- I am Djing @ Dances of Vice!
Come out and have fun!

Saturday, April 22nd, 2006
---
6:29 pm
Hey everyone. Things have been surreal, to say the least. I am not going to get into the details, but I officially dropped off the face of the world for about a month and a half. Goods news is, I am back. I wanted to make a post to all my friends so they know I was not avoiding them... I was just avoiding reality.

Positive news:
Got a new job at a Hair Salon in Philly. It is a nice, high-end establishment and it looks as though I am going to be making decent money.
I am going to be one of the resident DJs at Ascension in Baltimore, thanks to the lovely Kele-De. I will be spinning the 3rd and 4th fridays of the month, so make sure you get your arses out and support it.
My girlfriend, Carrie, just had a group show in NYC for her paintings. It was her first NYC show and she already sold one of the two paintings she had there! Yay!
This is her website:

http://www.carrieannbaade.com

I plan on updating more often.

current mood:
complacent
Monday, February 13th, 2006
---
2:06 am
Sunday, February 12th, 2006
---
8:51 pm
I just saw this movie... it was bizarre(in a good way). Check it out.


current mood:
amused
Saturday, February 11th, 2006
---
10:01 pm
Thursday, February 2nd, 2006
---
7:48 pm
Tomorrow I will be spinning, alongside the fabulous DJ Chewka, at Ascension in Baltimore. It is a birthday celebration for the lovely Kele-De, so come out and enjoy the party! As usual, I will be spinning a mix of Synthpop, post-punk, deathrock, new-wave, goth and EBM.

Hope to see you all there!!

current mood:
sleepy
Friday, December 30th, 2005
---
2:14 pm
So tomorrow, the 31st, is my 26th birthday! I will am going to Baltimore with a bunch of friends. We are going out for sushi somewhere on Charles St, then heading over to Electroshock for a fun filled night of debauchery. So, to all Baltimore people: Get your booty to Electroshock!(and buy me a drink :P)

current mood:
devious
Friday, December 23rd, 2005
---
3:48 am
Thanks to Kele-De, I am going to be spinning at Ascension this friday, December 23. It is a bit of a last minute thing, but come out if you can. I am filling in for the fabulous Chewka, so be prepared for a few hours of eclectic Johnny Sake!!

current mood:
chipper
Wednesday, November 30th, 2005
---
12:39 am
Check it out!


Friday, November 18th, 2005
---
3:43 am


So, I just got back from seeing a midnight showing of Harry Potter and the Goblet of Fire(yes, I know I am a big dork). It was freaking awesome. It was my favorite so far.... brillant.

current mood:
bouncy
Thursday, November 17th, 2005
---
10:02 pm
I will be spinning at Ascension tomorrow evening, brought to you by the lovely Kele-De. As usual I will be playing new wave, goth, synthpop, deathrock, plus the random stuff I always throw in. Come out and enjoy the festivities!
Monday, November 7th, 2005
---
3:53 am
I am going to NYC to see Bauhaus, saturday november 12th. I am trying find some people from philly or points south who are going to the show to help with the costs of driving up. I am driving, and all I would ask for is a little cash for tolls and gas, etc.

current mood:
sleepy
Tuesday, November 1st, 2005
---
1:28 am
I just got back from NYC. I am exhausted, but had a blast. Drop Dead Festival, MOMA, The Tiger Lillies, shopping, meeting new people, etc. I will post photos and stuff later.

current mood:
tired
Tuesday, October 25th, 2005
---
2:27 am
- My Jack-O-Lantern!
I just got done carving a Jack-O-Lantern!!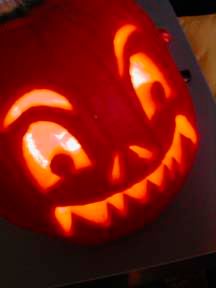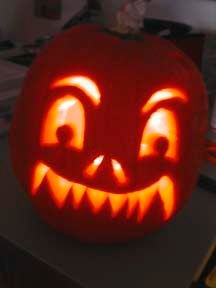 current mood:
awake
Tuesday, October 18th, 2005
---
7:20 pm
Thursday, October 6th, 2005
---
2:14 am
So, I have not updated for a while due to me moving to Philadelphia. I have been here for 3 weeks and just today got internet. I am planning on having a big "moving in" party, and will update about that as soon as I have some more information. Longer update to come soon.

current mood:
drained
Thursday, July 28th, 2005
---
6:18 pm
So, I had a great time DJing at Cryptkicker_md. Here is my setlist...

cramps- shortnin' bread
the clash- rudie can't fail
bella morte- the coffin don't want me...
PIL- seattle
kommunity FK- hang on to yourself
jesus and mary chain- head on
tear garden- in search of my rose
the damned- neat neat neat
crass- sucks
sigue sigue sputnik- ultra violence
rolling stones- street fightin' man
sex gang children- boss and beauty
the cure- doubt
tom waits- goin' out west
spinal tap- gimme some money
the chameleons UK- caution
cinema strange- catacomb kittens
the national- about today
IKON- fall apart
45 grave- partytime
siouxsie- israel
diva destruction- broken ones
nick cave- people ain't no good
the tiger lillies- hipdeep family

current mood:
exhausted
Wednesday, July 27th, 2005
---
1:44 pm
I am DJing at cryptkicker_md tonight. I'll be spinning Deathrock, Post-Punk, and old school Goth. Come check it out!!

current mood:
chipper
Tuesday, July 26th, 2005
---
1:00 am
This movie is amazing... check it out.


current mood:
bored